A little girl's unique shiny birthmark and white frontal hairs have captured the attention of social media users.

In several videos shared by her mother@tasharuth00 on TikTok, the adorable girl flaunted her birthmark and hair.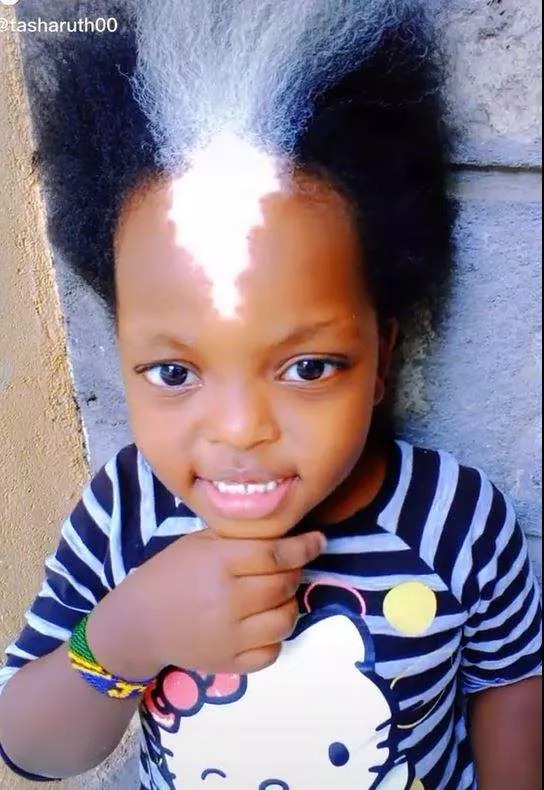 In one of the videos, the little girl is seen singing along to a song while looking straight into the camera.
Her white birthmark, which starts from her forehead and extends into her hair, is visible throughout the video.
Reacting to this, netizens expressed their amazement at the girl's captivating unique features.
One social media user wrote, "Did the parents of this child have any idea that they just gave birth to an angel in human form? I have seen a very similar case… a truly special human."
@user3857607215165 wrote, "The beautiful nature of God, please don't try to change it. This kind is a natural blessing, anointed by God Himself. When you start a business, let her bless."
@tonny_fiifi363 added, "OMG. This is like a lightning fantasy. I love it soooo much. Jeeessssss. Please take good care of this angel. Tell her Tony loves her so much."
Watch video below,